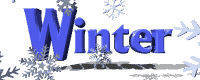 INCLEMENT WEATHER / EMERGENCY CONDITIONS NOTICE
When there is inclement weather, PECIL will follow the Person County Schools schedule for delays and closings. If Person County Schools are closed to students, PECIL will also be closed. Please listen to local radio and television stations for school announcements.
Announcements will be made as follows:
Automacted call to ALL parents from Central Services.
WRXO - 1430 (AM-LOCAL)
WKRX - 96.7 (FM LOCAL)
WRAL – (RALEIGH)
WTVD- (DURHAM)